Glue Machine is and important part of corrugated box making plant. Type of Glue machine can be change according to the output and type of corrugated box making plant.
RNN-D Double Glue Machine
Design Speed: 250 m/min, Glue roller: 320 mm

Each of the glue rolls controlled by a separate transducer motor to ensure all rolls run with the same pace also run singly.

because each roll controlled by the separate transducer, after the glue roller renewed, also ensure the roll run with the same speed by transducer adjustment.

Controlling quantity of pasting glue

Manual controlling: Press the button that control to adjust the clearance to ensure paste enough glue .

Auto controlling : The coder and PLC auto control according to speed.

And with interface appear control to ensure glue when the machine works in high or slow speed and the corrugated paper quality.

Stop machine contact bar rise automatic glue roller revolve automatically.

Press roll press bar optional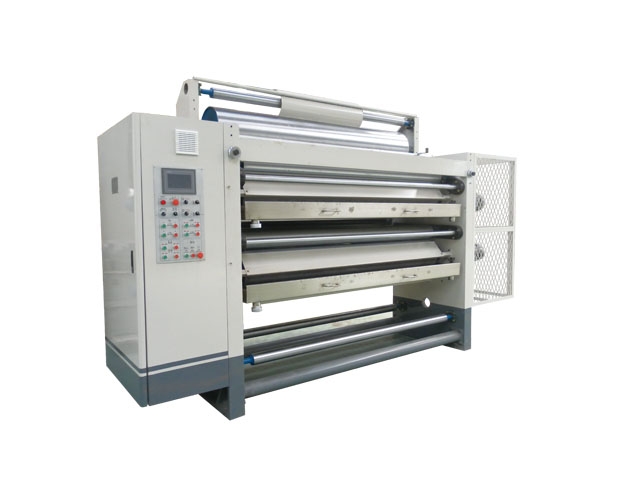 RNN-D Double Glue Machine
Design Speed 150 m/min

The special line on the surface of the applicator roller, surface and hard chrome plating, even glue supply low cost.

The glue applicator is driven by frequency conversion motor with the inverter. Keep the synchronization for the glue applicator roller and double baker facer machine by an inverter and independent running.

Adjustment for gap between glue roller and doctor roller by electric or manual are optional Digital read out for the gap between glue roll and doctor roll is optional.

Press roll moves up and down by pneumatic. Gap mini adjustment by electric.

Self-circulating glue supplying system to avoid glue hardening and to control glue quantity keeping the glue good quality and saving.