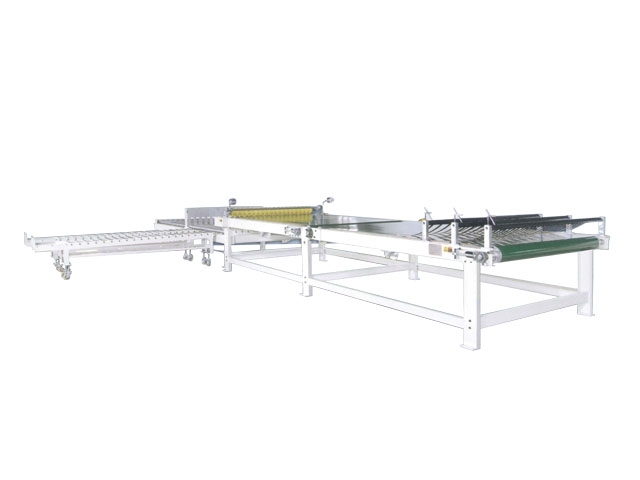 Paper Sheet Delivery & Side Conveyor Machine
Effective Width: 1400 mm – 2200 mm, Design Speed : 100 m/min – 180 m/min

Max. Sheet length : 300 mm – 3500 mm

Automatic Stack and collect cardboard.

With electromotion transmit horizontally by electric adjustment of backstop position

Vertical meet cardboard adopts wide conveyor to transmit.

The sheet or height of cardboard will be moved out by automatic or switch control when reaching request.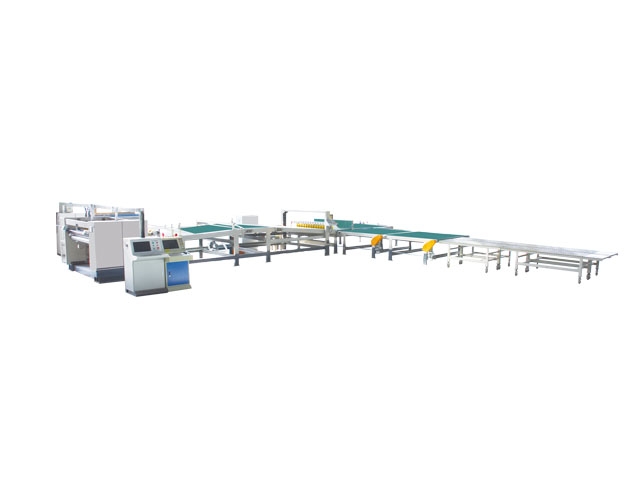 Automatic Up Stacking Machine
Effective width 1400 mm -2500 mm, Design speed: 200 m/min – 250 m/min

The max, stacking height: 250 mm the max stacking length: 3500 mm

The automatic change order in 5 second, Automatic counting, and automatic horizontal paperboard delivery.

Synchronization with production management control system, change order automatically with high speed.

During working with production manage control system, the waste paperboard less than 700 mm due to change order.

caterpillar type stacking platform , AC servo control movement, stacking smoothly and tidily.

Automatic paperboard side delivery when reaching the setting quantity.

Paperboard dam controlled by AC servo system, Change order automatic and fast, Suitable for small size paperboard stacking.

Standard electric transport conveyor and double side delivery table

Individually sealed control cabinet, electrical equipment running in a clean environment

color touchscreen display for easy field operation

fully automatic operation control, Improve efficiency, save manpower, reduce labor intensity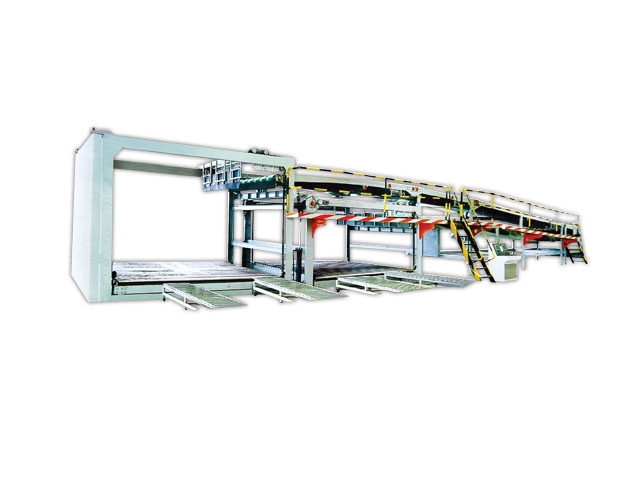 Basket Down Stacker
Effective working width: 1600 mm- 2500 mm

Max. working speed: 200 m/min 250 m/min

Max. Sheet length 3000 mm, min sheet length 500 mm.

Max Stacking height 1400 mm. ( stacking height not over triplicity of sheet width)

Automatic sheet stacking and side delivery.

simplex or duplex down stacker structure.

Hydraulic Servo valve control of elevator deck, ensure stable and quickly stacking.

conveyor belt keeping synchronous with production line speed, keep stacking stable.

PLC Control system to follow production line speed , delivery paper sheet, control elevator deck up and down, control back stop positioning clapboard to achieved automatic order change

Adopt fiberglass brush press paperboard , and according to paperboard length adjust pressure. Exit of paper sheet delivery with press brush, anti-excursion and guide paper sheet correct delivery.

Subsection independent driver by AC frequency conversion motor, automatic follow production speed of production line, ensure stable and quickly stacking

This machine can be connect with production management system to achieved order change and order management.

Adopt man – machine conversation and touch screen display, easy operation.

Automatic clapboard setting for sheet and automatic paper sheet side delivery.