Single Facer :- The Single facer is a machine which convert craft paper in to 2 ply corrugated board. There are two types of single facer machine used in corrugation industry.
Finger Type single facer

Finger Less type single facer
Both type of machines have different characteristic and specifications.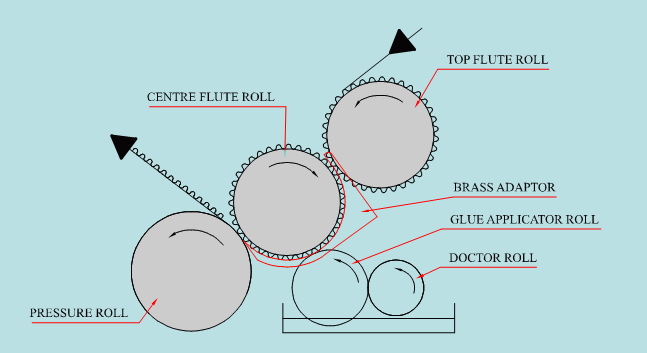 In finger type corrugation machine the flute paper is guided by brass adaptor and due to slot in the glue applicator roll, There is no gum application in gap of 3 mm at every 50 MM interval.

Finger Type corrugation machine is available in different sizes from 32 inches to 80 inches. Size of the machine depend on the box type and size.
In the fingerless corrugation machine the fluted paper is guided by the suction.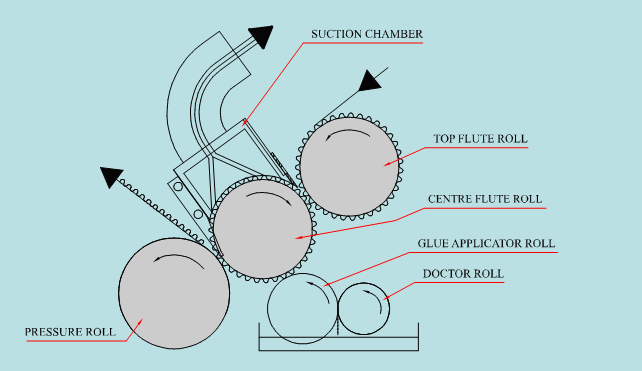 Thus there are no slots in the gum applicator roll so the gum applicator roll in continuous and uniform from one end to another end.

Finger less corrugation machine can have different sizes according to the size of corrugated board.
Advantage of Fingerless corrugation machine
No adaptor marks on the board :- As there is no brass adaptor in fingerless machine so there is no chance of brass adaptor marks on the board.
Compression Strength of the board increase :- There is fixed flute height and fixed redious so compression strength of board increase in fingerless corrugation machine.  

BF (Bursting Factor) of the board increase :- Due to increase in compression strength of the board BF of board also increase.
For more information kindly contact us on +91-9810275497 or comment with your contact details.